Steven Hall to Present on Human Error and Product Safety at conferences in Madison, Wisconsin and Austin, Texas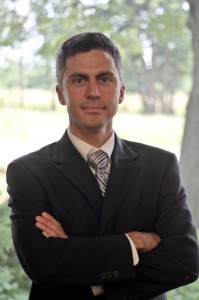 This fall, Steven M. Hall, Director of Hazard Communication Consultations, will be presenting on human error, human performance and product safety at two conferences for product safety professionals. Mr. Hall will discuss models of human performance and error and health and safety behavior and related tools that may useful for product safety professionals.
In September, 2013, he will present at the University of Wisconsin-Madison for the 25th Annual Product Liability Conference. For more information about this year's program, which will be attended by attorneys, product development professionals, and safety and risk management professionals, visit the University of Wisconsin website.
In October 2013, Mr. Hall will be presenting at the 2013 IEEE Symposium on Product Compliance Engineering for the IEEE Product Safety Engineering Society. Follow this link for registration information on the event, held this year in Austin, TX.