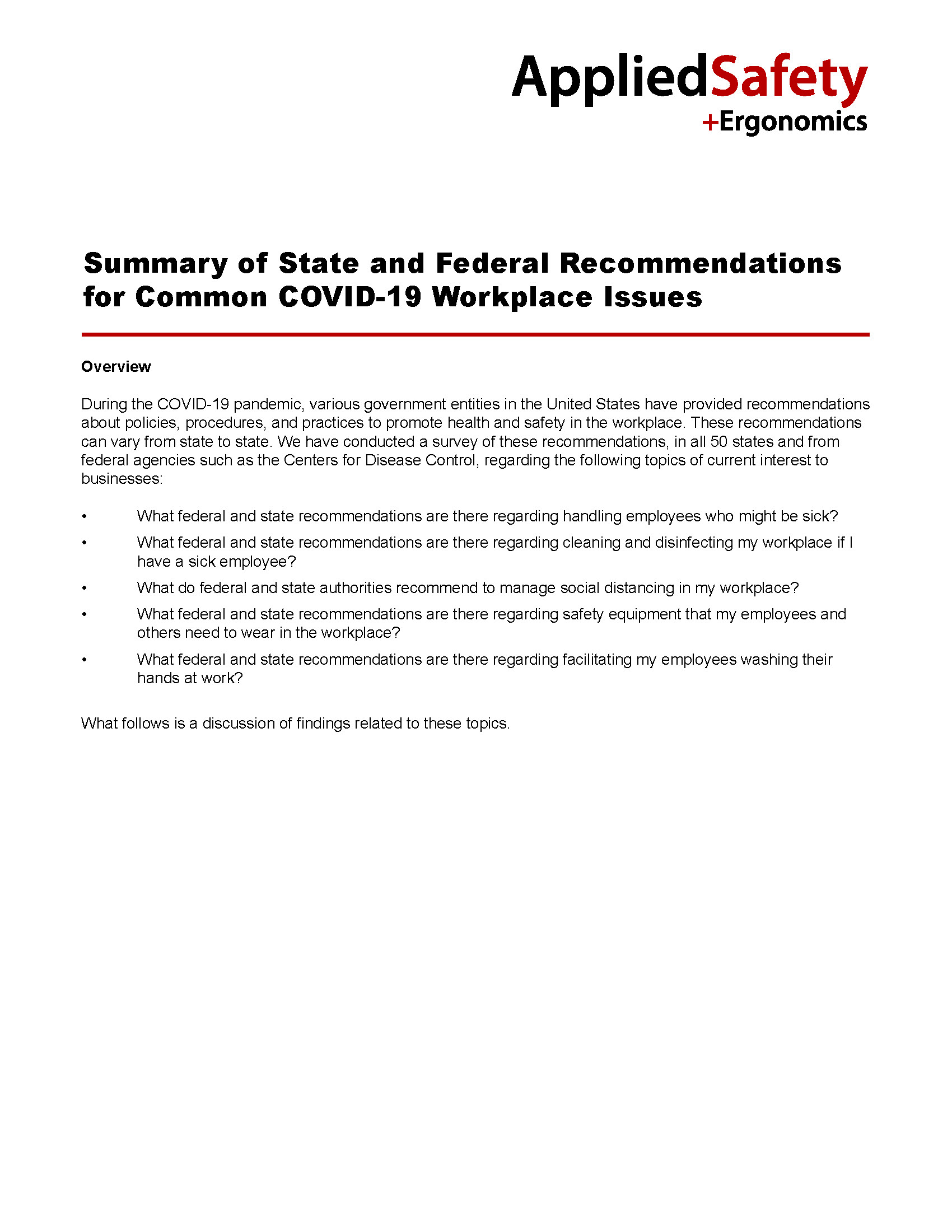 COVID-19 is a new hazard with uncertainty about risk. We can help. COVID-19 raises challenging questions about product and occupational safety. We can help you develop warnings and policies for your product and business and alternative procedures for employees and customers. Click here to download our PDF summary of state and federal recommendations for common COVID-19 workplace issues.
We can assist with questions like:
I'm selling a product that provides some protection against the spread of the virus. What kinds of warnings and instructions do I need?
Do I need to redesign my workplace for employees and customers? What are some factors that I need to consider? Can you help with a good method for my business?
How do I warn if I'm not sure what the risk is? Are there ways to deal with emerging risks and warnings?
I have product warnings for conventional risks. Should I reconsider risks associated with my product in light of COVID-19?
How can I satisfy my customers' concerns that it's safe to come to my place of business?
How can I satisfy my customers' concerns that it's safe to buy my product?
How can I satisfy my employees' concerns about the safety of their job?
The outside of my business wasn't originally designed for deliveries and interactions with customers. How do I assess the safety of new spaces where I'm asking customers to interact with my employees?
For new project or case inquiries, please contact Mr. Alex Rosaen.
Applied Safety + Ergonomics
3909 Research Park Drive, Suite 300
Ann Arbor, MI 48108
E-mail: mail@appliedsafety.com
Phone: 1.734.994.9400
Fax: 734.994.9494